Back to all posts
Posted on
Numeracy Night at Bishop Routhier School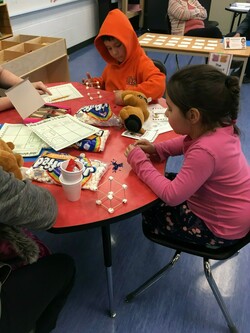 Bishop Routhier School staff and the Area 1 support team hosted a Numeracy Nighy on March 27, 2019. Students, parents, community members, and staff had eight different numeracy activities to participate in: 
estimate how many,
use measurements to make slime,
graph how many smarties,
use skittles for fractions,
a scavenger hunt of shapes in the school,
use marshmallows to make 3D shapes,
matching number words,
picture and number together and dice races to 10.
Everyone who attended was excitingly engaged in the activities. Thank you to everyone who helped out at the stations as well as thank you to all the students, parents and community members who came out.