District Notice
Summer Holiday Message & Central Office Hours
Tansi, Edlánat'e, Hello!
From all of us at Northland School Division, have a safe and wonderful summer break!
First day back for students is September 3, 2019.
Central Office Hours
The central office is closed Monday, July 1, 2019, for Canada Day and Tuesday, July 2, 2019, in lieu of National Indigenous Peoples Day. The office will reopen on Wednesday, July 3, 2019
Summer hours at the central office will be in effect from July 5, 2019, until August 16, 2019.
Monday to Thursday: 8:30 a.m. - 4:30 p.m.
Friday: 8:30 a.m. to 12:00 p.m. (noon)
Welcome to Our School!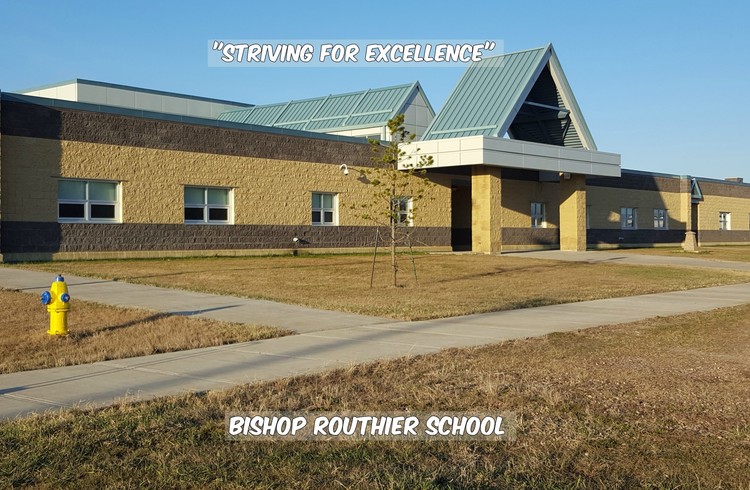 Bishop Routhier School provides quality instruction to all students with a focus on literacy and numeracy.  We have an enrollment of approximately 65 students for the 2017-2018 school year.  In order to develop fluent readiness we offer daily Guided Reading, as well as a two hour uninterrupted literacy block.  Early Literacy support is provided to students in ECS through Grade 3.  The Metis Cultural Studies Program is incorporating units on Métis History, Dance, Community, Art's & Crafts. This year the historical and cultural components of the Metis Studies program will be our focus across the curriculum.
We are focusing on several key objectives. These include the following:
*   Literacy and numeracy blocks to enhance learning
*   The creation of a positive/safe environment conducive to learning
*   Facilitating student mastery of basic skills
 *   Increase overall student achievement levels
 *   Meeting individualized goals through differentiated learning
 *   Physical Fitness
 *   Developing an overall fitness program
 *   A CTS Program beginning at Gr. 5
 *   A comprehensive music/dance program for Gr. 4-6
We would like to take this opportunity of thanking the Local School Council Committee and all parents, guardians, community members, and staff for their support and guidance.
Bishop Routhier School Library Revitalization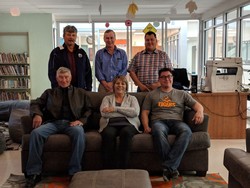 The students and staff of Bishop Routhier would like to give a tremendous thank you to Daniel Gauchier, Lorin Carifelle and Lyla Carifelle with the Sports and Education Program, as well as Kenny Noskey, Rondy Gauchier, Leeann Gauchier, Glen Anderson, and Rene Cunningham of Peavine Metis Settlement Council and Settlement Administrator Greg Gauchier for investing in the importance of literacy at Bishop Routhier School. The above were all part of promoting and initiating a makeover for the school library. The change is fabulous and we love the new welcoming, relaxing and comfortable atmosphere of our library! Scroll down to see more pictures of the revitalization.
Division News